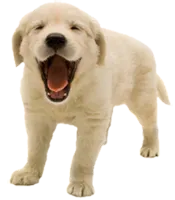 In your search for a veterinary facility, we believe you should expect high quality care and great service without breaking the bank. Our goal has been to assemble a veterinary health care team committed to providing exceptional client service and veterinary health care while trying to keep costs reasonable. Our commitment to you is to offer a first class service within our veterinary facility at the best cost possible. We offer many different discounted packages of vaccines with diagnostics, complete wellness, and more in order to deliver the best care as cost effective as possible. Each month we also offer special bundled packages which can be used in well or sick patients. We are always willing to go over costs prior to service so that there are no surprises. We are happy to go over the cost of our annual care packages and what is included if you call or message us. Although we appreciate appointments, we do allow walk-ins during regular hours. We will never turn you away for not having an appointment.

Once you enter our clinic you will be greeted by our friendly staff. If your pet is stable we will take your information and weigh your pet. During this time you may also help yourself to a complimentary water or coffee. We will then show you to an exam room where we will perform a complete physical exam, of your pet. After the exam we may make recommendations for additional care such as bloodwork, dental cleaning, or x-rays. If the exam shows a healthy pet and it is time for the annual exam, we can discuss which vaccines would be best based on your pet's lifestyle and if additional tests would be needed such as a heartworm or fecal exam.
Things you can do at home can include keeping a medical diary not only of the procedures and vaccinations your pet receives, but also on things like your pet's elimination habits and any physical changes or unusual occurrences. Keep track of small shifts in your pet's behavior, including urinary marking habits and mood swings, along with diet and routine modifications. Bring this notebook when you visit us. These seemingly unrelated occurrences may help direct which diagnostics need to be conducted or explain results of your pet's medical tests.

Because of the general risks inherent to anesthesia, especially for very old, very young or very ill pets, We may recommend diagnostics prior to the procedure such as a chest X-ray, lab work of blood and urine, or both before your pet is anesthetized. During most surgical and dental procedures we will need to place an IV catheter so there would be a shaved area on your pet's leg. During the procedure your pet might need an IV drip and antibiotics and pain medications may be necessary before and after.

Dr. Klingsporn may refer you to a specialist, veterinarians who have completed advanced studies in specialties such as internal medicine, surgery, and emergency care, if your pet must undergo a procedure that requires more precise knowledge and experience.